Shavuot 2022 (a two-day holiday, celebrated from sunset on June 4, 2022 until nightfall on June 6, 2022) coincides with the date that G‑d gave the Torah to the Jewish people at Mount Sinai 3,334 years ago.

Men, women and children be there when the Torah is given for the 3,334th time.
Come hear the 10 commandments and enjoy a grand dairy buffet!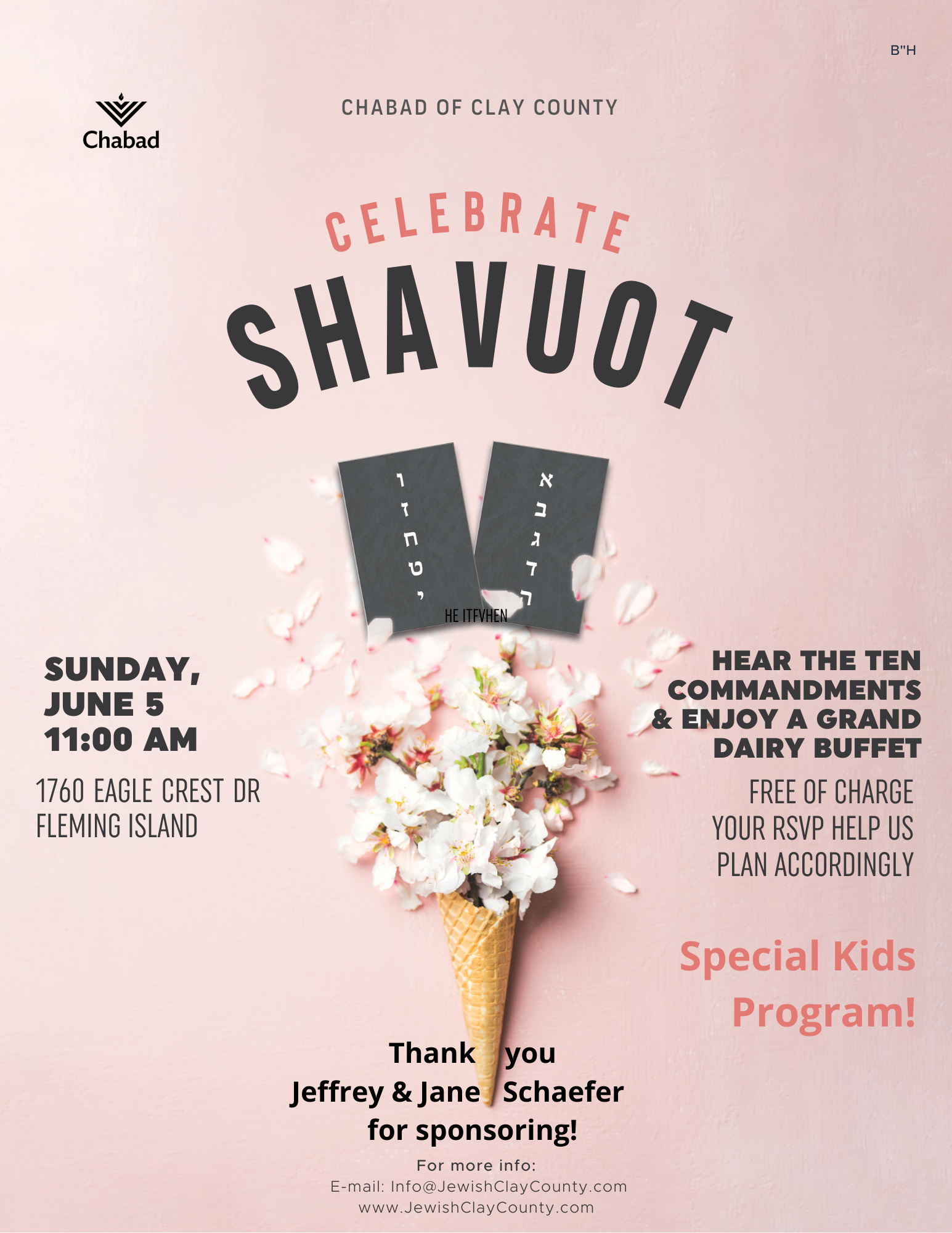 On the menu: Lasagna, Blintzes, Greek salad, and delicious assorted cheesecakes!
Kids in the Kitchen Shavuot edition: mini cheesecake trifles!
 CLICK HERE TO RSVP  
Shavuot is celebrated by  lighting candles,  staying up all night to learn Torah,  hearing the reading of the Ten Commandments in synagogue,  feasting on dairy foods and more.  Learn more about Shavuot