You are here
JLI - The Jewish Learning Institute
Previous Courses
Debate is not only encouraged within Judaism but resides at the very heart of our history and theology. Great Debates in Jewish History explores six fundamental conflicts that pitted the greatest Jewish minds against each other—six instances of divergent perspectives, including several that are still debated today.
Discover stirring and surprising accounts that span two millennia of Jewish disputation, reflecting the panorama of Jewish history and its monumental political, ethical, and spiritual challenges. Encounter the gripping narratives of six fascinating eras, the intellectual tension and points of view they unearth, and the light they shed on the most fundamental of Jewish beliefs.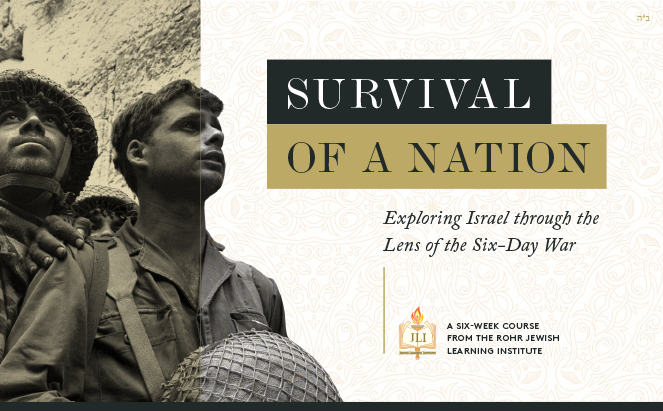 One fateful week in June 1967 redrew the map of the Middle East.
Fifty years later, Israel continues to face numerous existential threats.
Experience an inspiring and thrilling account of what was then considered the most improbable and astonishing victory in all of military history.
Drawing on ideas of great Jewish writers and thinkers from throughout the ages, Survival of a Nation presents the Six-Day War as you've never experienced it before.
Its six sessions confront the impossible yet important questions of our time with affectionate and fervent patriotism, while also remaining realistic, and morally anchored.
This spellbinding course will sweep you up in its narrative force and abiding love for our nation's history and the best of its traditions, and will not let go of you until it's done.
You're programming the safety features of a self-driving car. Should you favor the life of the driver over that of a pedestrian? You stole and crashed a car, and, in the process, saved the life of the owner's child. Are you liable to pay for damages? At a party you find a car-winning bottle top. Does the prize belong to you, or to the guy whose party you're attending? In this course, you're in the driver's seat! Discuss and debate original Talmudic texts and formulate convincing arguments to solve these and other fascinating intellectual puzzles.
There is no one magic pill or secret formula that will turn you into an overnight sensation; success is a product of who you are, what you believe, how you behave, and lots of hard work. Nobody can do the work for you, but Jewish wisdom and positive psychology have insights that will help you cultivate signature strengths, deal with weaknesses, and overcome the obstacles to your success.
Tales of kings and conspirators, prophets and warriors, magic-makers and miracle-workers: This course analyzes some of the Bible's most controversial episodes, uncovering powerful insights into the human spirit and man's purpose on earth.
It's a good thing Jews like to ask questions, because there's hardly a more effective way to learn than by asking a good question. From the profound to the almost profane, and everything in between, this course will address some of the most puzzling aspects of Jewish tradition.
Journey of the Soul explores the mysteries surrounding the spiritual dimension of our existence—our destiny that continues even after we've shed our earthbound body suit. We examine the transition of the soul into the hereafter, the kinds of legacies that are valued even after we've forsaken this earthly existence, and the accompanying emotional journey and rituals that help the soul—and those closest to it—prepare for its new reality.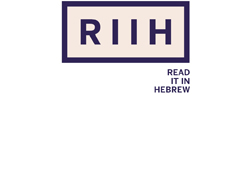 COURSE FEE: $40 (INCLUDED SET OF FLASH CARDS)
REGISTER: CLICK HERE OR CALL 904.290.1017
Chabad of Clay County - Jewish Clay County