You are here
Adult Education
JLI
The Jewish Learning Institute
JLI's mission is to make Jewish learning accessible and personally meaningful to every Jew, regardless of background or affiliation. JLI's insightful curricula utilizes cutting-edge pedagogic techniques, embracing the multiple intelligence model and utilizing multimedia and an array of approaches to engage, educate, and inspire all kinds of minds in a dynamic Jewish learning experience.
Click for the upcoming course
Tuesday Torah
The Weekly Portion
Join one of our insightful and thought-provoking study groups on the weekly Torah portion. Drawing from the wisdom of the Talmud, Kabbalah and Chassidic Masters, these sessions will focus on the relevance of the Torah's teaching to our modern lives. 
Six Tuesdays! Begins March 6 8:00 p.m.No Fee 
Each class is independent of each other
All this while enjoying delicious freshly baked pastries with a hot cup of tea!  
Tuesdays at 8:00 pm @ Chabad 
Tanya Class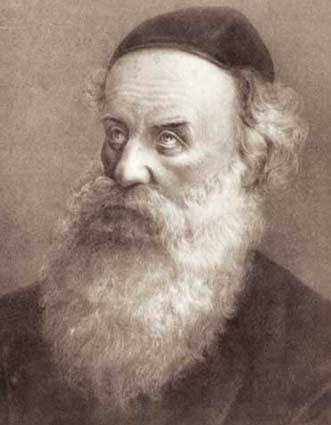 Practical Spirituality for Everyday Life
Have you ever wondered what makes human beings tick? Do you want deeper insight into the human condition and our spiritual sub consciousness? Discover your soul on this fascinating journey into the deepest recesses of your psyche. Drawing on ancient wisdom, as redacted in the text of the celebrated and seminal volume of Chassidic and Mystical teaching, "The Tanya", this weekly class will open horizons and vistas beyond anything you have ever read, studied or imagined. .
Shabbat Mornings 11:00am @ Chabad 
Followed by Shabbat Beginners Services and light Kiddush 
The Men's Tefillin Club
The Men's Tefillin Club - Food for the body... Food for the soul
Sunday, March 11 at 9:30 am
Join the guys to wrap Tefillin and recite Shema followed by a scrumptious breakfast and some Jewish schmoozing. Bring your own Tefillin or, if you don't own a pair, we have one waiting. No prior experience needed! Give it a try!
Your RSVP helps us plan accordingly click here to RSVP
Sponsor for $54
Essentials of Judaism
Three Classes That Will Change Your Life
Join Rabbi Shmuly for a free three-week course on the foundations of Jewish life. Blending the spiritual and the practical. "Essentials of judaism" will deepen your knowledge and appreciation of Judaism and whet your appetite for continued growth and study in pursuit of your heritage.
Week 1: GOD, TORAH AND THE JEWS
Week 2: MITZVOT - MEANING AND POWER OF MITZVOT
Week 3: PRAYER - IS ANYONE LISTENING? 
Hebrew Reading
Hebrew Reading Crash Course!
Learn how to read a 5,000-year-old language in just 5 lessons!
To RSVP call: 904-290-1017 or click here 
Study Judaism - Your Choice, Your Turf, Your Level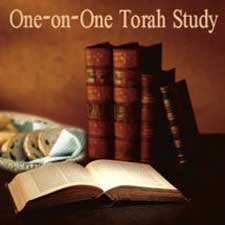 Moses and Maimonides now make house calls.
Answer the questions that have been lingering on your mind. These classes are tailor made to suit you. You pick the topic and set the pace when you study the subject of your choice, one-on-one. 
To arrange your personal study session with Rabbi Shmuly or Shaina,
click here to send us an email or call 904-290-1017  
Lunch "N" Learn
Food for the Body & Soul
Skip the tied corporate lunch and have a real power lunch over delicious kosher bagels & lox. You provide the space; we provide food for both body and soul.
To arrange a lunch "n" learn in your office,
click here to send us an email or call 904- 290-1017
Chabad of Clay County - Jewish Clay County Adult Education